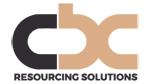 £125,000 to £150,000 per annum.
Our client is an innovative and entrepreneurial investment management company operating across a broad spectrum of the investment landscape and with a strong focus on environment, health, society, community and economy.
With their ambitious plans for growth, they are keen to appoint a high profile commercial real estate finance specialist to drive and expand their commercial real estate lending activities.
They are keen to appoint someone with a strong origination background with a particular focus on the commercial bridging finance and / or term lending sector. Whilst the origination of new transactions is important, the ability to take an informed and intelligent approach to structure, credit risk and portfolio management, is critical.
New business would be generated direct and through professional intermediaries therefore a strong network is considered important.
Strong credit and presentation skills are important along with the character and approach to present and influence at investment committee level. The protection of investors' capital is paramount. There is a small team to direct, motivate and develop.
Our client is keen to appoint someone who will influence the future strategic direction of the real estate team, designing and implementing new products and propositions.
We are keen to receive applications and enquiries from experienced commercial real estate specialists who are strong in the commercial bridging, term lending and / or specialist commercial property lending sector - ideally from a specialist lender, credit fund or other similar financial institution.
Strong skills in legal, structuring and executing deals are essential.
Contact: Miles 07970 513962 miles@cbcrs.co.uk