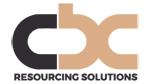 £120,000 to £150,000 per annum plus bonus, pension etc.
Our client is an innovative and entrepreneurial investment management company operating across a broad spectrum of the investment landscape and with a strong focus on environment, health, society, community and economy.
As they expand, my client is keen to appoint a Head of Wholesale Finance to take the lead in developing an origination strategy for the wholesale funding of non-bank lenders and / or funding their origination.
The target market will be funding in the £2 million to £10 million space and with a focus on 'asset-backed' opportunities such as asset finance and property finance / commercial real estate finance. This could include the likes of block discounting, specialist real estate and commercial bridging finance.
They are keen to appoint someone with a strong origination background who will have an existing network of introducers / intermediaries and clients. Whilst keen to grow, this will not be at the expense of credit risk quality - a structured approach to credit and portfolio management will be very important.
This is a high profile commercial leadership role within my client and the potential for the right person is excellent. Culture fit and attitude are key components when searching for the right people to join.
Strong credit and presentation skills are important along with the character and approach to present and influence at investment committee level. The protection of investors' capital is paramount.
We are keen to receive applications and enquiries from experienced wholesale finance / structured credit specialists (who have experience operating at the target ticket size), probably working for a specialist lender, asset finance company, niche bank or similar financial institution. Proven origination, credit structuring and execution skills are essential.
Contact: Miles 07970 513962 miles@cbcrs.co.uk