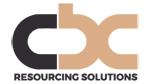 C£80k + and excellent benefits.
Our client is a well-established, and significantly growing asset finance business, with a European footprint.
Purpose of the Role:
Legal adviser to leasing and loan businesses providing asset finance to business customers both IT and wheeled assets.
Reporting to Legal & Compliance Director.
Drafting, reviewing and negotiating documentation.
Ensuring the FCA and Consumer Credit Act provisions are adhered to for regulated consumer hire agreements for business customers.
Managing and coordinating small and mid-ticket asset finance transactions.
Liaising with colleagues in all functional areas especially Sales.
Strategically advising internal and external clients in meetings, on the phone and by email.
Managing internal and external client expectations and work product delivered timely and appropriately.
Building relationships with internal clients and assisting with and implementing business development initiatives.
Assist with some compliance work for data protection, FCA rules covering a firm engaging in regulated consumer hire (not consumer loans or hire purchase).
Legal research.
What we're looking for:
Qualified lawyer 4+ PQE
Strong technical knowledge of the legal framework surrounding asset financing, general financing transactions.
Outstanding academic credentials.
Intellectual curiosity and versatility.
Self-starter with the desire and ability to continuously acquire, build upon and share knowledge.
Detail-focused and self-motivated approach.
Strong organisational skills, with the ability to manage multiple deadlines.
Excellent client relationship skills.
Sound experience of operating at associate level within a complex international organisation.
Strong commercial/business acumen with the ability to deliver creative and pragmatic solutions and advice.
Contact: Anita 07970 834025 anita@cbcrs.co.uk