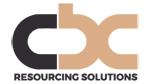 To £33,000 plus fantastic bonus and benefits.
Our client is a major financial institution who are looking to recruit an experienced Assistant Relationship Manager to join their growing team.
The successful candidate will support both the underwriting team and the Relationship Managers. You will be responsible for collating information from the client, conducting a full financial review of the individual and the business with detailed financial analysis, cross referencing of data preparation of the credit memorandum. You will provide support during meetings, be the point of contact in order to organise and coordinate marketing activity between the marketing department and the team, including events, collateral, case studies.
It is essential you have financial services experience within credit and sales support.
Contact: In the first instance, please send your CV in confidence to lucy@cbcrs.co.uk