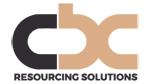 £85k to £110k.
We're looking for a talented Business Development Director to work for our client.
They want to recruit someone with demonstrable experience of the field of either asset-based lending or cashflow lending to corporate clients in the UK.
If that's you then you could be exactly what they're looking for.
The Role:
The Business Development Director role is field-based. Reporting to the Sales Director and covering the West Midlands region, you will be primarily responsible for developing new business primarily from the financial sponsors community throughout the Midlands and achieving challenging new business objectives in a highly competitive market.
In the job, you'll be tasked with securing new business opportunities from your introducer base throughout the Midlands.
The Candidate:
The ideal candidate for this Business Development Director role will have relevant experience of the field of either asset-based lending or cashflow lending to corporate clients in the UK.
You'll also need experience of:
Developing business from introductory sources including Chartered Accountants, corporate financiers and private equity houses.
The evaluation and analysis of complex financial structures.
Achieving challenging new business objectives.
In addition, it's essential that you possess the following:
Significant corporate lending experience.
Extensive knowledge of the asset-based finance market.
An established introducer base.
You'll also need to be based in the West Midlands and have a detailed knowledge of the introducer community in that area.
Does that sound like you? If so, we'd love to see your CV.
You must also possess a full driving licence to be considered for this position. Please do not apply if you do not have one.
This position could be right for you if you want to work as any of the following: Business Development Director Asset-Based Lending, Corporate Banking Director or as a Corporate Finance Executive.
The Package:
Basic salary: £85,000 - £110,000 per annum depending on experience.
Bonus: A personal and company performance bonus is also available with the role - full details of the bonus scheme will be revealed on application.
Additional benefits include:
Family medical.
Excellent car allowance.
Non-contributory pension scheme.
The Company:
The business you'll be working for is one of the leading providers of working capital and asset-based lending solutions supporting mid to large corporates in the UK with their complex borrowing requirements.
They're a great company to work for. People join them for many reasons, such as they:
Are market leaders.
Have a significant track record of success.
Have one of the most highly skilled leadership teams in the sector.
Are backed by one of the most significant banking groups in the USA.
The company works continuously to build a truly diverse and inclusive culture. They welcome and encourage candidates from all aspects of diversity to apply for this role.
Contact: Graeme 07866 600010 graeme@cbcrs.co.uk