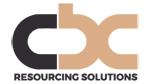 c£65k plus bonus and excellent benefits.
Our client is the asset finance division of a blue chip, long established merchant bank, with a strong reputation in the market.
They are currently recruiting for a Collections Manager to join their head office management team.
You will be responsible for a team of 4, with the purpose of identifying risk and ensuring compliance with policy, procedure and all regulatory requirements.
Key Requirements:
Identification of upcoming risks across the portfolio and leading the early intervention of potentially distressed accounts.
Minimising losses to the company, and maximising returns from bad debt cases.
Participate in monthly reviews of bad debt cases.
Lead direct reports to maintain consistent and effective approaches to distressed accounts.
Build strong relationships with external professionals to appropriately manage cases.
Conduct customer meetings where appropriate to identify issues and mitigate loss.
The successful candidate will have proven experience within an asset finance collections environment, and a strong knowledge of insolvency applicable to commercial finance. You will have excellent analytical ability, and the ability to build and develop relationships with your team, and key stakeholders within the business.
Contact: Anita 07970 834025 anita@cbcrs.co.uk