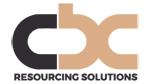 £35,000 to £40,000 per annum plus fantastic bonus and benefits.
Our client is a very successful bank who are going through a tremendous period of growth.
Due to exciting plans they are looking for an Operations Associate to work within their digital team. You will be working within a fast paced environment, managing payment processes domestically in the UK, internationally, and have exposure to the management of card schemes and processing.
Leveraging leading-edge partners, you will gain experience working with the next generation of global payments infrastructure and help deliver a best-in-class payment experience for our client's customers.
You will have a hand in not just execution of processes that contribute to the successfully day-to-day management of the Bank, but also in designing and optimising those processes to ensure optimal efficiency and appropriate risk management.
This is a fantastic opportunity to join a dynamic business during an exciting period of growth.
Contact: In the first instance, please send your CV in confidence to lucy@cbcrs.co.uk