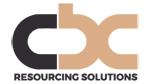 £28k.
Our client is a leading merchant banking group, providing business lending, deposit taking, wealth management services, and securities trading. They are one of the largest 250 companies listed on the London Stock Exchange and one of the UK's leading providers of lending facilities to UK industry and commerce.
Following previous successes in 2015 and 2018, they are now launching their third, industry leading sales training academy, aimed at identifying the next generation of sales professionals to meet the exciting growth targets of their award-winning Asset Finance Division.
The Asset Finance Division offers a range of financing options which enable UK SME's to purchase equipment, and grow their business. These assets include commercial vehicles, printing machinery, engineering and construction equipment, professions and the aviation and marine sectors.
The Sales Training Academy is looking for 10 sales driven individuals, who will embark on a structured development programme.
The successful candidates will benefit from a mix of classroom, and field based training, working closely with a mentor who will support throughout.
Candidates will gain a detailed knowledge of products and markets, in addition to understanding how to build your customer base, territory and business plan, ultimately ensuring the best possible grounding for a fulfilling career within this well respected banking group.
We are keen to receive applications from dynamic, energetic self-starters, who have a passion for sales. You must have some previous experience of working in a B2B sales environment, be commercially aware, well organised and have a genuine interest in working within financial services.
Successful candidates must be available to start on 6th September 2021.
Our client is committed to equality and value diversity within its workforce. They provide equality of opportunity and will aim to ensure that no employee's or candidates are subject to discrimination on grounds of any characteristics including but not withstanding gender, gender identity, marital status, sexual orientation, race, colour, nationality, religion, age, disability, working pattern, caring responsibilities, political beliefs.
Contact: Graeme 07866 600010 graeme@cbcrs.co.uk