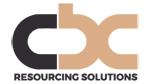 c£50k plus 10% bonus, car and benefits package.
Our client is the financial services arm of a major UK retailer. They write in the region of £1.2bn per annum in consumer loans and are one of the biggest credit providers in the country.
They have an exciting, and newly created opportunity for a Product and Innovation Manager to join their ambitious and dynamic team.
Key Responsibilities:
To manage the suite of Financial Services products, including existing and pipeline, working with the Risk and Compliance team to ensure governance and controls are robust, and risks are appropriately identified and managed.
To build a strong base of fintech partners as well as a roadmap of the latest innovations coming to the consumer credit market.
To build and present business cases as appropriate for senior leaders, to ultimately improve the customer proposition.
To lead the onboarding process for new partners including internal stakeholder management.
To travel and regularly visit seminars and workshops in the Fintech space, as well as lender partners, to ensure we are well informed and ready to quickly take advantage of emerging technologies or products as they come about.
The Candidate:
A team player who wants to be part of a business with big ambitions, working in an incredibly exciting sector.
Experience working in a regulated environment with a strong and up to date understanding of the FCA and it's recent publications and focus areas within the unsecured credit markets.
Regulatory knowledge should be extensive and relevant, enabling the candidate to challenge potential partners around their business models, and identify regulatory or reputational risk factors.
Deep understanding of the Fintech and Regtech landscapes, and a passion for innovation and disruptors.
High level of communication skill, with the ability to present compelling business cases with confidence at a senior level.
High level of risk awareness, with the ability to balance opportunity against the business roadmap, direction and risks.
Can represent the business at seminars and cross-business discussions professionally, living and demonstrating the values of the business.
Ability to confidently engage with C-Suite stakeholders across the Fintech community.
Strong understanding of product governance.
Somebody who has the ability to 'unlearn' and re-think quickly in an exponentially disruptive landscape, and challenge decision making.
We are keen to speak to forward thinking individuals with a consumer lending background in a similar role – this could be from within retail finance, motor finance, an existing fintech business, or similar supplier of innovative solutions to the consumer credit sector.
Contact: Anita 07970 834025 anita@cbcrs.co.uk