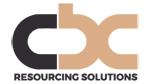 £65K to £74K.
Our client is a well-funded and fast expanding player in the UK asset finance and leasing sector.
As they continue to expand and diversify they are keen to appoint an experienced motor finance sales professional to build out the company's new stock financing proposition throughout Southern England.
This is a critically important time for our client as they establish a presence in the UK motor finance stock financing sector.
The Southern Regional Manager will help to build a compelling market proposition, focussing on the used car motor and LCV dealer sector.
Whilst the initial focus will be on establishing and developing relationships with the dealer community, it will quickly develop into a sales leadership role - recruiting, managing and motivating a regional team whilst building and managing key dealer relationships.
As well as establishing and developing new business relationships, the Regional Manager will be responsible for compiling detailed credit reports to support new business applications.
By using their strong analytical and market insight capabilities, the Regional Manager will be responsible for the ongoing credit stewardship of the portfolio, once established.
The new division is being launched in August and there will be significant marketing and PR initiatives to support the sales effort.
We are keen to invite applications and enquiries from experienced unit stocking finance, wholesale finance, stock finance, motor finance sales professionals who have the network, knowledge and spirit to help build a meaningful presence for this high-profile finance company.
Contact: Miles 07970 513962 miles@cbcrs.co.uk