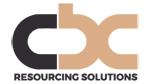 Up to £32,000 + Car + Bonus + Pension + Healthcare.
Our client is a leading Asset Finance business who operate in the construction market. Due to continued success they are looking to recruit a Field based Collections and Recoveries Executive to cover the south of the country.
Key Responsibilities:
Checking arrears/late payments/problem accounts.
Asset inspections.
Liaising with the recoveries team at the office and asset management team in Staffs.
FCA knowledge/asset finance experience an advantage.
Arranging removal of assets to safe sites, or auction sites, liaising with auctioneers.
Some trade events/shows attendance (for training/familiarisation about assets/customers).
Difficult conversations, listening skills, problem-solving, negotiation, tenacious, curious, attention to detail, market sector knowledge.
Empathy/care (Regulated FCA employer - TCF, vulnerability etc).
IT literate/verbal and written comms.
Working with our field and office sales.
Liaising with liquidators/administrators/lawyers/accountants/police/auctioneers and valuers.
Admin/emails.
Ideally will you have collections experience within the financial services along with the ability to work from home.
Contact: Kate 07850 906718 kate@cbcrs.co.uk