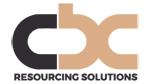 £80k to £100k.
Our client is one of the leading Motor Retailing Groups in The South West of England. This is a unique opportunity to lead the overall groups' commercial activities which include all aspects of Retail Sales and Service Operations.
This UK automotive retailing sector is a rapidly evolving market and we are looking for a candidate that has the experience and skill to operate in this fast-paced environment leading a significant team across a number of sites across the South West of England.
We need a candidate that embraces omnichannel selling taking advantage of the best of "face to face" selling whilst developing and perfecting "online" and "blended-online" sales strategies.
We are ideally looking for an individual that has proven General Management leadership experience gained in an automotive retail environment however we will also consider candidates that have significant business to consumer retail experience leading large teams over a large geographical area.
This unique opportunity will allow the successful candidate to re-imagine the sales organisation and construct a business model that will allow the organisation to continue to build and grow it's already excellent market reputation.
Contact: Interested candidates with proven and significant leadership experience in either automotive retail or retail generally should, in the first instance email Graeme Chisholm gchisholm@cbcrs.co.uk.