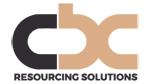 £negotiable + Benefits.
Our client is a well established lender focussed on supporting SME's with their financing requirements. They offer financing solutions for machinery and equipment leasing, commercial vehicle and agricultural machinery financing, sales financing, and business IT services throughout Europe.

They are looking to appoint an experienced asset finance/leasing project manager to join their UK team, based in their offices in Berkshire.
The Candidate:
Is a proven project manager, with strong project management experience particularly in managing stakeholders, risk and planning as needed.
Has had a career in the Asset Finance and Leasing industry in various roles.
Works with Business Analysts to define scope and estimate projects.
Writes Statements of Work, Project Charters and Weekly Project Status Reports.
Brings energy and curiosity to help the entire team solve complex problems.
Key Responsibilities:
Take responsibility for driving projects forward throughout all phases of the project lifecycle in order to meet or, where possible, exceed contractual obligations.
Engage with the project's key stakeholders, ensuring that each stakeholder understands what their contribution needs to be in a timely fashion and communicate how they will deliver their area of responsibility.
Owning the issues / blockers status & resolution, and same for identifying / managing risks facing the team.
Owning the delivery status report and accuracy of the facts as requested and when required.
Strong leadership, diplomatic and motivational skills including the ability to lead up and across the business.
Produce regular project progress reports for internal teams and client stakeholders.
Lead regular project review sessions, ensuring proactive management of the allocated technical teams within the project team to help communicate upcoming, forecasted or potential risks and issues.
Maintain and communicate the project Risks, Issues, Assumptions and Dependencies and support the communication of status changes with the team and wider stakeholders.
Manage and maintain project documentation and provide regular project updates to stakeholders.
Excellent facilitation and meeting management skills.
Key Skills:
BA/BS (preferably in finance, technology or a related field) required.
CIMA, ACA, ACCA qualification would be a plus.
Experience in an agile methodology.
Experience in the Asset Finance industry (incl. banking, financial institutions, equipment or auto captives, other commercial asset leasing/loan businesses) is essential.
PRINCE 2 or equivalent with a minimum of five years of project management experience.
Excellent knowledge of finance, project, programme and change management.
Sound commercial judgment and overall understanding of the Financial Services Industry, particularly the business impact of the regulatory environment.
Strong technical skills.
Contact: Anita 07970 834025 anita@cbcrs.co.uk