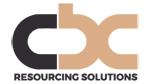 £40,000 to £50,000 plus bonus and benefits (12 month Fixed Term Contract).
Our client is the asset finance subsidiary of a niche banking group and specialises in the provision of asset finance and leading facilities for the truck, trailer, bus, coach and specialist vehicles sectors.
The role will be busy and varied role supporting internal and external clients, reporting to the Head of Asset Finance Reporting.
Key Duties
The Lease Portfolio Analyst will be responsible for supporting external and internal client portfolios, ensuring controls are maintained and customer deadlines are meet without exception. The primary responsibilities of the successful candidate will include:
Ownership of system controls relating to the month end close processes
Performing portfolio system reconciliations, including an analytical review of lease portfolio movements, providing insight into movements
Performing monthly controls, reporting and quarterly submission processes related to the Government backed lending schemes
Analysis of the Factoring business financial performance by preparing the monthly profit and loss account, performing analysis against budget and prior period performance and detailed analysis of client income
Preparation of monthly reports as required by the client, ensuring SLA deadlines are met
Preparation of month end accruals and associated journals
Preparation of periodic reports for both internal and external customers
Liaising closely with the Group finance functions
Be actively involved in the year end and interim statutory reporting and auditing process
Perform a lead role in the implementation of the new portfolio management system
Supporting other team members in preparing data required for their specific tasks
Work closely with the Cash Processors to ensure cash entries have been recorded correctly and accurate and up to date client cash books are maintained
Identify areas for process improvement to create efficiencies and improve control within the organisation
It is essential that the successful candidate has a background in Financial Services – ideally within accounting or invoice discounting. You will have strong IT sills and have a proven track record of identifying and leading process improvement initiatives to benefit finance and business operations.
You will be ACA, ACCA or CIMA qualified.
Contact: In the first instance, please send your CV in confidence to Lucy Davies at lucy@cbcrs.co.uk