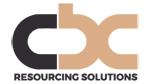 £120k to £150k.
Our client is a small, specialist bank providing a range of business finance products to the SME / corporate community and savings products for UK retail customers. With a practical, no-nonsense approach and competitive product range its aim is to grow through diversification and / or acquisition and by first-class customer service delivery.
With their continuing growth agenda, we are partnering with them to appoint a CIO / CTO to take responsibility for the bank's technology architecture and strategy - enabling the business to grow effectively whilst achieving its current and future goals and aspirations.
The bank is at a very exciting time of its evolution and growth and this role reports into a highly-driven, supportive and entrepreneurial CEO.
The CIO / CTO will ensure that all of the systems, infrastructure, security and data management necessary to support its customers, operations and objectives are in place.
In addition, the role will have responsibility for overseeing the change management function - delivering the change portfolio and driving continuous improvement across the business - re-engineering, digitising, enhancing customer journeys and embedding operational resilience.
The bank has deployed a completely Cloud-based service and AWS infrastructure model, adopting best-of-breed SaaS technology from a number of third party providers, integrated through an API gateway, providing customers and colleagues with a highly available and resilient service.
Key areas of experience sought:
IT leadership experience gained at a senior level in a financial services / banking / lending business - CIO / CTO or similar 'Head of' or senior IT leadership role in financial services.
Digital strategy - central to the bank's growth to support the customer journey and experience so an understanding and track record in a business where there is a clear digital strategy.
A strong technical expertise across architecture, application development and project delivery with third party supplier management.
A strong understanding of infrastructure, particularly AWS cloud services and how technology is evolving to improve automation and customer experience.
A hands-on, practical and pragmatic approach - able to operate strategically as well as guide IT professionals, suppliers and other staff.
An appreciation of the importance of IT in a regulated environment - understanding the security challenges and growing information security risks.
I am keen to hear from anyone who would like more information or feels that they have the necessary level of experience gained within financial services / banking / lending / savings. The role is based in central Manchester for at least three days a week.
Contact: Miles 07970 513962 miles@cbcrs.co.uk