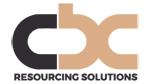 £65,000 to £75,000 per annum plus fantastic bonus and benefits.
Due to exciting plans they are looking for a Customer Services Manager to direct and oversee the department's digital banking customer service and operations function relating to all customer services including contact, payment, and customer operations via a structured and methodical approach.
Key Responsibilities:
Ensure customers have a market-leading experience with market-leading response and execution times.
Maintain high operating standards to meet internal and external SLAs and provide a robust control environment to manage the risks of the bank.
Responsible for the set up and management of operations and customer service model for the digital bank
Represent the Customer Service and Operations function as an integral part of the management team
Manage the customer lifecycle, including:

Customer onboarding;
Ongoing customer due diligence;
Payments management;
Enquiry management; and
Complaints handling;

Responsible for continuously improving the Customer Service and Operations function of Nomo.
Manage the capacity of the team to ensure can achieve its growth plan.
Manage relationships with internal and external stakeholders – e.g. Financial Crime & Compliance, Risk, Finance, Card Scheme Providers, Third-Party Technology etc.
This is a fantastic opportunity to join a dynamic business during an exciting period of growth.
Contact: In the first instance, please send your CV in confidence to lucy@cbcrs.co.uk