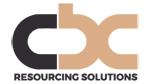 £40,000 to £45,000 plus bonus and benefits.
Our client is an award winning bank providing a broad range of products to their customers. Well established and based in central London they are looking to recruit a Customer Experience Leader to join their growing team.
Key Responsibilities:
Obtaining feedback for the deposit customer base on the customers experience received at key touch point via various channels. Analysis and track the creating actions plans on how to continuously improve.
Enhancing the existing programme of surveys to gain feedback from the deposits customer base at key touch points.
Conducting call/email/letter/secure message sampling to review the customer experience.
Be an escalation point for the department on complaints and issues.
Responding to reviews/feedback via social media and customers experience platforms.
Analyse customer reviews/feedback from all channels to identify themes/trends.
Creating and presenting action plans based on reviews/ feedback/sampling to continually improve the customer's experience.
Carrying out regular training with the department on how to improve and maintain the customer's experience.
Weekly, monthly and ad-hoc reporting on performance & call monitoring.
Investigating new technologies and market driven initiatives to improve customer experience.
Identifying gaps and inefficiencies in processes and recommend improvements.
Supporting system enhancements by carrying out UAT on customers facing platforms.
Ad hoc work as required, both in relation to the duties mentioned above and otherwise, including supporting the Customer service Manager to manage workload at peak times.
Contact: In the first instance, please send your CV in confidence to Lucy Davies at lucy@cbcrs.co.uk