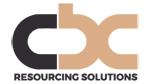 £40,000 to £45,000 plus bonus and benefits.
Our client is the professions finance subsidiary of a niche banking group and specialises in the provision of asset and professions finance and leading facilities for the truck, trailer, bus, coach and specialist vehicles sectors.
The successful candidate will work as a telesales person, sourcing new loans from all of existing, old and brand new clients.
Key Responsibilities:
Deliver excellent customer service to all clients, prospective clients, internal and external customers.
Maximise business opportunities by using best practice.
Build and maintain new and existing relationships with introductory sources.
Introduce new business & support strategic accounts.
Achieve allocated targets of new deals, volume and income by building and maintaining a level of new enquiries, attending networking events and identify and secure opportunities for new business and contacts.
Conduct sales meetings with prospective clients / introducers when required; complete risk templates for sanction of the facility, chasing outstanding enquires and paperwork on deals, maintain CRM system, attend sales team meetings.
Achieve the prescribed number of calls per day.
Maintain, Manage and protect customer information and data.
It is essential that you have a proven track record within Asset Finance.
Contact: In the first instance, please send your CV in confidence to lucy@cbcrs.co.uk