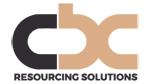 £35k- £45k plus bonus and excellent benefits.
Our client is a well-established SME lender, who are continuing to grow significantly. As part of this, they are expanding their offering to include asset finance as a funding solution for their customer base.
As such they are looking to recruit 3 internally based asset finance specialists, who will be responsible for quoting for, and ultimately securing new asset finance business, from both existing and new SME customers.
We are looking for experienced asset finance sales people, who have the ability to effectively qualify a customer, understand their purchasing requirements, conduct positive negotiations and close profitable new business, whilst adhering to all industry regulations.
The successful candidate will have had experience of B2B selling - direct to end user customers, with a broad understanding of asset finance, which could be from either a 'hard asset' or 'soft asset' sales role.
This is an excellent, and exciting opportunity to join a well-regarded organisation, at the start of their next phase of growth, where the successful candidates will have the opportunity to help shape and develop the asset finance proposition.
The role is London based, however some flexible/hybrid working will be available.
Contact: Anita 07970 834025 anita@cbcrs.co.uk