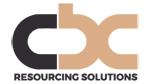 £40k to £45k.
We are recruiting for a major name in the automotive sector, who specialise in providing dealerships and manufacturers with a broad range of aftersales products, which ultimately help to increase customer loyalty and sales revenues.
I am looking to speak to individuals who have strong sales and relationship management experience, specifically within the automotive warranty sector - ideally with experience of selling into both franchised and independent dealerships.
This is an excellent opportunity to join a business who are established, yet continuing to grow, and who have a strong product portfolio to offer their dealer partners.
Contact: Anita anita@cbcrs.co.uk