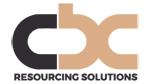 To £65k plus bonus, car allowance and benefits.
Our client is an established, yet significantly growing provider of asset finance, supporting SME customers across the UK with funding facilities for both hard and soft assets.
We are looking to recruit an experienced Relationship Director to cover the South East, where you will have responsibility for helping the company to achieve their ambitious origination targets.
The Relationship Director will benefit from warm leads, generated by existing strategic partnerships, in addition to originating and acquiring business from their own efforts, leveraging existing contacts, or proactively targeting new prospects.
We are looking for individuals who can demonstrate a proven track record of new business success within the asset finance marketplace, and who have well developed credit skills, as the role will involve structuring sometimes complex deals.
You will be an effective, confident communicator and negotiator, able to originate new business, but equally comfortable in building and maintaining existing relationships.
This is an excellent opportunity to join a forward thinking, dynamic and ambitious business as they continue with their impressive growth.
Contact: Anita 07970 834025 anita@cbcrs.co.uk