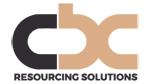 To £50k plus £6k car allowance, £10k bonus and benefits.
Our client is a long established, specialist technology funding business, operating across more than 20 countries.
They are currently looking to appoint an experienced Marketing Executive to join their UK based team.
Key Responsibilities:
Maintain and grow the companies market position, based on their corporate strategy.
Support of external and internal communications and development of new strategic initiatives.
Identifying business marketing needs and requests.
Continuous development of the marketing strategy providing monthly updates to stakeholders.
Market analysis of competitors.
Working with local suppliers on marketing and media materials.
Create content for social media, and local website development in collaboration with group communications.
Media planning and budgeting.
The successful candidate will have a proven background in B2B marketing, ideally from within the financial services sector, or alternatively from within the IT space.
The role is home based, with the expectation to be at Head office in Surrey when required.
Contact: Anita 07970 834025 anita@cbcrs.co.uk