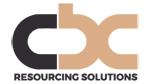 £65,000 to £75,000 per annum plus excellent benefits package.
Our client is the market-leading asset finance division of a specialist banking group, renowned for their great culture and sector innovation.
As they continue to grow their asset finance and leasing presence, they are keen to appoint an experienced asset finance credit risk professional to assess and sanction new business applications in excess of £150,000.
Transactions could be for wholesale finance. block discounting, vendor finance, broker-introduced finance or structured asset finance.
Asset Finance credit risk experience is essential as is the ability to assess mid to larger value and structured finance applications.
In addition, you will be influencing the ongoing credit risk strategy and policies to ensure the ongoing integrity of the portfolio.
Contact: Miles 07970 513962 miles@cbcrs.co.uk