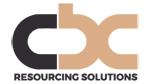 £45k plus benefits.
Our client is the finance arm of a major motor manufacturer, and a well recognised brand across the UK and Europe.
They are looking for a credit risk analyst to join their dealer funding/wholesale division, who are responsible for managing the risk of wholesale funding lines, to support their motor dealer partners commercial activity.
Key Responsibilities:
Regular reviews of dealer financial and commercial performance, including in depth analysis of accounts and other financial information relating to dealer activity.
Regular contact with allocated dealer portfolio to develop an understanding of their businesses and build relationships with senior management.
Monitor any new dealers in the network, and ensure that any dealer terminations, or insolvencies are handled effectively.
Monitoring funding conditions for the network of dealers, including a range of risk indicators such as credit limit positions and results of stock audits.
Involvement in fleet and commercial retail underwriting.
The successful candidate will have previous experience in commercial credit underwriting, ideally with a knowledge of dealer/stock funding, although this isn't essential. You will have proven analytical skills, the ability to interpret and analyse company balance sheets, and have strong report writing skills, to generate balanced and informed credit proposals.
Contact: Anita 07970 834025 anita@cbcrs.co.uk