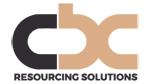 £45k, guaranteed earnings Year one £65k (uncapped), significant car allowance & benefits.
Our client is the UK division of a major equipment leasing business, established for over 40 years and operating in over 25 countries.
Due to internal promotion, they are looking to recruit a technology leasing account manager to join their dynamic sales team.
Key Responsibilities:
To source and develop new business opportunities with targeted prospects / customers with an annual IT spend of £250k +.
Actively pursue new business / lead development >£250K spend.
Achieve targeted sales goals.
Drive demand & build relationships with CIO, ICT, Procurement, Finance, HR and customer service departments.
Strong analytical and project management skills, ability to handle complex, service – oriented customer solutions.
Responsible for managing end to end lifecycle relationships.
Build and support partner ECO engagements.
Create customer specific proposals, deal structures and calculations.
Maintain and report up to date pipeline activity and account plans.
To plan, prepare and execute sales and marketing campaigns in conjunction with defined prospects.
Manage enquiries from prospects and customers in respect of the process of securing credit approval and the completion of all pertinent finance.
Meeting agreed objectives in line with an ongoing training and development schedule.
Arrange and attend meetings to develop new business relationships.
Build and maintain a network of relevant contacts: prospects, customers and suppliers.
The successful candidate will be a self-starter, ideally with sales experience gained within either an ICT or asset finance background. You will have strong mathematical & communication (presentation, spoken and written) skills, excellent IT office skills, and be target orientated.
Contact: Anita 07970 834025 anita@cbcrs.co.uk