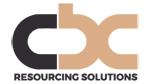 £90,000 to £110,000 per annum plus good bonus and excellent benefits package.
Home based client is the asset finance and leasing subsidiary of a niche bank and a significant provider of funding solutions to UK industry and commerce.
As they continue with their ambitious growth plans, they are keen to appoint a Head of Sales to lead the sales and marketing function including direct asset finance and broker-introduced finance.
Key Responsibilities:
Driving the sales and service performance of the sales teams in a highly competitive landscape.
Design and delivery of the sales and marketing strategy to create growth whilst maintaining the credit quality of new business underwritten.
Motivating and galvanising the sales teams and driving a high-performance sales culture to encourage effort and personal career growth.
Positively managing the performance of new and existing team members.
Working closely with the credit risk function to steer the ongoing credit quality of potential new business targets.
The Candidate:
Must have sales leadership experience from the asset finance industry and ideally from the 'hard' asset finance sectors such commercial vehicles, construction plant, industrial machinery, bus and coach and other similar asset types.
Must have experience of direct asset, broker-introduced and / or vendor finance.
Must be able to lead from the front and take a tactical approach to sales and sales leadership in a growth environment.
Contact: Please direct applications to Miles Clarke 07970 513962 miles@cbcrs.co.uk