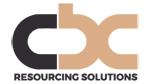 £65,000 to £75,000 per annum plus fantastic bonus and benefits.
Our client is a very successful bank who are going through a tremendous period of growth.
Due to exciting plans they are looking for a Compliance Manager to support the Compliance and Financial Crime team and provide Compliance Advisory and training across the business.
The successful candidate will provide advice and guidance to the Board, Senior Management and Business Heads and other relevant employees to enable them to conduct decision making with appropriate knowledge and to manage their business area to be compliant with policies and procedures.
Key Responsibilities:
Conduct policy reviews for Compliance owned Policies ensuring they reflect the latest regulatory requirements.
Providing advice to ensure internal processes and procedures are updated as required due changes in regulation and business activities.
Liaise with members of the Compliance and Financial Crime team to ensure projects align with bank policies and procedures.
Ensure procedures, systems and controls are up-to-date, effective and comply with the regulations identified in the Compliance Risk Universe.
Developing KPI's and other relevant MI to ensure that senior management are appropriately advised to enable informed decision making.
When required support compliance related projects ensuring these are delivered on time and to specification. Ensure that projects consider the impact of rules and regulations.
Contribute to the Compliance team responsibilities for the development of New Products or changes to existing products as allocated to you or as requested.
Assist in overseeing and monitoring client money and assets activities and reporting.
You will have a detailed knowledge of financial service regulations and have experience of working in a central Compliance function in an advisory capacity.
This is a fantastic opportunity to join a dynamic business during an exciting period of growth.
Contact: In the first instance, please send your CV in confidence to lucy@cbcrs.co.uk