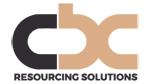 To £70,000 plus bonus and benefits.
Our client is the partner of choice for customers in 80 countries across the world supporting software and technology requirements.
Due to growth they are looking to recruit a Business Consultant to work with a portfolio of asset finance and asset portfolio management software. You will be responsible for providing business and software consultancy service to clients using the ICS solution across the UK and Europe.
This role requires initiative, commitment to hard work, the ability to work individually and as part of a team with the willingness at times to work under pressure in a challenging environment.
The successful candidate will engage with the client's business team to provide onsite/remote consultancy to deliver ICS product solutions.
The candidate must have a deep knowledge of Asset/Automotive Finance and demonstrate the ability to learn all modules of the ICS solution to gather client's business requirements and advise how best to configure to meet the business requirements. This business knowledge will also be instrumental in delivering solutions by advising/guiding the internal teams (Developers/Testers) in the delivery process.
Key Responsibilities:
Perform business analysis to gather client's requirements.
Work with client teams on data discovery to define and document requirements around rules, system workflows etc.
Development of procedures in order to create application controls.
General application support as and when required.
Define solutions to meet client's requirements leveraging business (& product knowledge).
Build functional specifications for standard / customised solutions.
Onsite/Remote operational assistance during implementation/upgrade projects.
Define & execute Test Plans and ensure solution is delivered to the required quality standard.
Provide assistance to client during UAT and help resolve solution-related issues.
Provide continual feedback to the project manager promptly highlighting any potential issues to allow a pro-active solution to be offered.
Contact: In the first instance, please send your CV in strict confidence to Lucy Davies lucy@cbcrs.co.uk