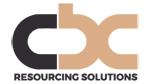 c£25k + bonus and excellent benefits.
We are working with a major banking group within their highly regarded specialist business lending division.
They are growing their Sales Development team, and are looking to recruit an additional 2 Sales Development Executives who will be responsible for identifying new opportunities and leads for their direct sales team
You will be responsible for identifying, researching and contacting prospective customers in order to gather information regarding their business, their potential need for finance products, and to ultimately hand over referrals to the direct sales team.
You will also have responsibility for manging lead queues in the Salesforce CRM system, building effective relationships both internally and with prospective customers, ensuring any handover to the direct sales team is seamless and the customer receives an excellent service and customer experience.
We are looking for individuals who are bright, self motivated and well organised, with an excellent telephone manner and the ability to build a rapport with people from a wide variety of backgrounds and industries. You will be resilient and able to work in a fast paced environment.
A knowledge of the financial services sector would be a bonus, but isn't essential, more important is a positive, can do attitude, and a willingness to learn and develop.
Contact: Anita 07970 834025 anita@cbcrs.co.uk