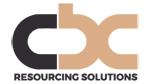 c£30k + 30% OTE plus benefits.
Our client is a well-established SME lender specialising in short term commercial property finance. The business is continuing to grow and experience significant success, and so are looking to recruit a relationship manager who will be responsible for a portfolio of borrowers who will typically be small builders and property developers.
Key Responsibilities:
Liaise with the new business team to ensure new clients are on-boarded smoothly.
Manage risk within the portfolio.
Ensure all client information is up to date on systems.
Liaise with appointed quantity surveyors.
Attend monthly portfolio management and weekly client update meetings.
Prepare for client reviews and ensure they are undertaken on time.
Maintain close working relationships with clients and colleagues alike.
The successful candidate will ideally have experience of property, or business lending, with strong interpersonal skills and excellent attention to detail. You will have outstanding customer service skills and by comfortable with IT (Word/Excel/Outlook).
Contact: Anita 07970 834025 Anita@cbcrs.co.uk