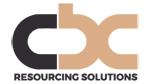 £35,000 to £45,000 plus bonus and benefits.
Our client is an award winning bank providing a broad range of products to their customers. Well established and based in central London they are looking to recruit a Collections Officer within their mortgage and bridging finance team.
Key Responsibilities:
The successful candidate assist customers with the ongoing management of their account, You wlil be the key point of contact for short-term loan customers, providing a professional service in line with company values, policy and regulatory requirements.
To create, develop and manage relationships with our customers, learning about the customer's loan account(s), businesses, and properties. Treating all customers in line with the conduct standards of the bank, with a view to encouraging repeat business and reputational referrals.
To manage a pipeline of cases in line with customer management procedures and policy. This will include working through daily workflow tasks to proactively manage expiring loans, contacting customers at the correct times to ensure there are suitable arrangements in place and loans repay on time.
Adhere to internal customer service policy and regulatory requirements – FCA, PRA, Money Laundering, Prevention of Financial Crime, Data Protection etc
Undertake project and ad-hoc pieces of work at management request
Previous arrears or collections experience is essential as are excellent customer service skills.
Contact: In the first instance, please send your CV in confidence to Lucy Davies at lucy@cbcrs.co.uk