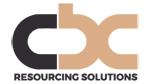 £26,000 to £30,000 plus bonus and benefits.
Our client is the asset finance subsidiary of a niche banking group and specialises in the provision of asset finance and leading facilities for the truck, trailer, bus, coach and specialist vehicles sectors.
Due to growth they are looking for an Anti Money Laundering Officer will be responsible to providing independent 'first line of defence' quality assurance testing across regulated and non regulated SME Lending products and services. Responsible for driving high standards of quality whilst maintaining robust controls to ensure our customers are treated fairly. You will be ensuring that all policies and procedures are followed in line with the relevant procedure documents and the Quality Assurance Framework directive. Accountable to support delivery of service and operational excellence through root cause analysis via completion of quality assurance reviews giving clarity to colleagues to ensure individual and business excellence is achieved. Which in turn delivers, standardisation, consistency, and quality for the SME Lending customers
As a member of the Quality Assurance team you will support the delivery of our service and business commitments by providing but not limited to, the following:
Ensure all objectives and KPI's are achieved or exceeded.
Being a positive influencer across the business, delivering good behavioural and professional standards in line with the bank's values and behavioural framework.
Ensure quality work is completed in line with the expected departmental standards.
Ensure a customer first activity is delivered across all multiple customer propositions when required.
Participate and contribute to learning varied process in line with current procedures.
QA Testing – review customer requests ensuring that they have been processed in line with current policies, procedures, and guidelines.
Support the business with both pre and post checking of individuals work in line with the Quality Assurance Framework directive.
MI - compile QA data to ensure standardisation of results in-line with the QA testing regime in preparation for monthly board reporting and audit purposes.
Working with colleagues and the Operational leadership team to support root cause analysis within the QA results. Suggesting actions to address to ensure peoples knowledge and skill levels are appropriate to enable the staff to carry out their duties.
Deliver constructive feedback to the leadership team to promote best practice and identify staff training needs.
Assist with implementing change in a manner that maintains or enhances performance.
Drive efficiencies through identifying process failings and suggesting appropriate improvements.
Working with internal and external stakeholders to build good relationships to support good Customer outcomes.
This is a fantastic opportunity to join our dynamic client during a crucial period of growth.
Contact: In the first instance, please send your CV in confidence to Lucy Davies at lucy@cbcrs.co.uk