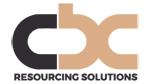 salary details on request.
Our client is a highly respected vendor and equipment finance company who operate across a broad range of assets and due to growth are looking to recruit a Programme Manager for their Transformation team.
This is a key role - as a Transformation Programme Manager, you will be responsible building the overall programme's plan and timeline, providing leadership, management, coordination, direction to teams delivering projects. Deep understanding of change planning and implementation. Skilled in applying high level programme and project management methodologies and to control management of scope, risks, issues, at a Programme level and have excellent communication skills.
The Change Management involved in this role is a pivotal part of the programme and will need someone who can demonstrate a high level of experience in managing change throughout the organisations.
Key Responsibilities:
The individual appointed as Programme Manager must have the necessary seniority to be able to take on the responsibilities associated with the role.
Working with the Global Program Manager and relevant local resource on the planning and designing of the programme and proactively monitoring its progress, resolving issues, initiating appropriate corrective action and escalating to the CIO, BCI manager and the Change Team Leader where appropriate.
Ensuring effective quality assurance and the overall integrity of the programme - focusing inwardly on the internal consistency of the programme, and outwardly on its coherence with interfaces with the groups other programmes and corporate, technical and specialist standards.
Managing the programme's budget in respect of the local elements of the programme with the CIO and Head of BCI, monitoring expenditure and costs against delivered as the programme progresses.
Co-ordinating the streams of activity on the programme.
Managing third party contributions to the programme.
Managing both the dependencies and the interfaces between.
You will have experience of managing Transformation Programmes and a proven track record of effective leadership, interpersonal and communication skills.
Contact: In the first instance please send your CV in confidence to Lucy Davies at lucy@cbcrs.co.uk