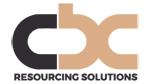 £40,000 to £45,000 plus bonus and benefits.
Our client is the subsidiary of a niche banking group and specialises in the provision of asset finance and lending facilities for the truck, trailer, bus, coach and specialist vehicles sectors.
Due to growth they are looking to recruit a Broker Oversight Manager to proactively manage the database of Introducers across SME Lending.
Job Role:
Provide and maintain the data required to onboard, review in-life and terminate introducer relationships within SME Lending,
Develop, support and drive delivery initiatives to maximise Introducer opportunities.
Ensure there is a robust governance framework in place to evidence that introducer relationships are managed effectively.
Key Responsibilities:
Creation and implementation of a robust framework.
Review the current KRI's that are in place to ensure that we are able to effectively identify key risks across our introducer community.
Maintain the review schedule for all introducers, ensuring these are undertaken in a timely manner so that Board reporting metrics remain green.
Provide monthly report on introducer reviews undertaken and highlighting any areas of concerns, to SME Lending Risk Forum for discussion and review.
Review and update Introducer information on the systems with data provided to ensure regulatory compliance and to maximise marketing potential.
Undertake quarterly check to ensure that the introducer has the relevant FCA permissions in respect of the activity they are undertaking.
Make recommendation to MD, SME Lending where it is felt appropriate to exit the relationship.
Implement robust MI reporting framework.
Provide timely and accurate information to external sales for Introducer in life reviews, using internal process, forms, systems, and external sources.
In conjunction with line management, timely review of internal documents & processes and provide recommendation for changes to Head of Specialist Sales.
In conjunction with External sales, ensure any changes to the Introducer arrangements, such as HM Gov schemes, are documented and stored centrally and on the introducer record.
Support the culture and display behaviours that are consistent with the collaborative culture of the SME Lending business.
Ensure behaviour is consistent with the company values and the competencies.
Undertake broker / customer checks to ensure brokers are complying with their obligations under the broker agreement.
Contact: In the first instance, please send your CV in confidence to Lucy Davies at lucy@cbcrs.co.uk