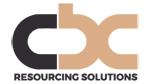 £40,000 to £45,000 plus bonus and benefits.
Our client is a highly regarded, well established and broad ranging financial group with continuing plans for growth.
They are looking for a Sales Support Analyst to join their team in Reading. You will assist the Business Development Managers and the Operational team.
Key Responsibilities:
Preparation of customer and introducer new proposals, annual reviews (or otherwise) review papers for submission to Credit for decision ensuring completion is to a high standard and all information is sense checked for accuracy and relevance. Subsequent liaison with Credit to answer queries arising or obtain answers and relay in a timely & accurate manner.
For new introducer transactions requiring submission to Credit, undertake an initial high level review to determine if in-scope appetite wise (term trading, asset type, financial strength), gather any obvious missing information from the introducer, and add commentary where appropriate for onward submission to Credit proposal.
Ensure designated introducers are contacted regularly to obtain new business opportunities for consideration which are within appetite and will contribute positively towards achievement of personal & wider team financial targets.
Monitor monthly Management Information and covenant requirements either direct from Introducer Partners and customers or liaise with relevant BDM's as appropriate.
This is a fantastic opportunity to join a dynamic and growing team.
Contact: Please send your CV in confidence to Lucy Davies at lucy@cbcrs.co.uk