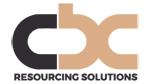 c.£60,000 to £65,000 per annum plus bonus and benefits package.
A well-funded and growing asset finance company renowned for service delivery and flexibility are expanding rapidly, therefore this is a newly created role.
Primarily hard asset finance including trucks, cars, plant / machinery and general industrial assets.
Key Responsibilities:
Establishing and developing relationships with an existing base of finance brokers to ensure a flow of high-quality new business introductions from their client base.
Cultivating new asset finance broker relationships to increase the potential for new business development.
Ongoing assessment of the quality and quantity of new business introductions to maintain the ongoing integrity of the portfolio.
Liaising directly with potential end-user customers, where necessary, to assess the quality of the transaction and the clients' financial situation.
Work with the brokers to build their knowledge of what an appropriate transaction to introduce looks like.
The Candidate:
Proven in asset finance sales, preferably with an understanding of broker-introduced asset finance.
Direct and broker-introduced asset finance considered.
Credit-savvy and able to assess the financial viability of a customer and a transaction.
Self-starter and able to work independently with minimum supervision.
Contact: Applications to Miles Clarke miles@cbcrs.co.uk