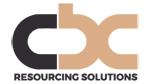 c.£50,000 to £60,000 per annum plus bonus and excellent benefits package.
Our client is a niche lending business specialising in providing flexible commercial lending products for SMEs throughout the UK. This can be in the form of property finance or flexible business loans across a range of specialist sectors.
Key Responsibilities:
Establishing and developing relationships with finance brokers throughout the region to build potentially lucrative streams of new business introductions.
Presenting the competitive product range with target brokers to increase the company's potential share of wallet.
Meeting with prospective customers to understand the lending proposition and to assess the suitability / viability of the transaction.
Undertaking the analysis of financial information and making recommendations on a transaction, where appropriate, prior to submission for sanctioning.
Ongoing management and development of new and existing customers to provide a high level of support and customer service throughout the duration of the loan.
Achieving objectives for new business volumes.
We are keen to receive applications and enquiries from those with the following:
The Candidate:
Proven sales and relationship management experience in commercial lending and / or property finance. This is likely to have been within commercial banking, property finance or a similar commercial lending environment.
Experienced in cultivating new business through brokers / key business introducers throughout their local region.
Strong financial analysis skills – able to assess financial data and make recommendations to credit.
Able to fit into an entrepreneurial, agile and competitive lending environment.

Contact: Applications to Miles Clarke miles@cbcrs.co.uk