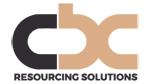 £45,000 to £55,000 per annum plus benefits.
High-growth asset finance business is keen to appoint an additional asset finance credit risk professional to focus on traditional 'hard' assets such as trucks, cars. construction equipment, busses / coaches, engineering equipment.
Target candidates must have asset finance credit risk underwriting experience and be able to work in an agile, fast-moving environment.
Great culture and nice people.
Contact: Miles Clarke miles@cbcrs.co.uk