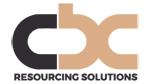 £25,000 to £30,000 plus bonus and benefits.
Our client is the subsidiary of an award winning banking group.
Due to growth they are looking to recruit a Management Support Officer to work in their fast paced team.
Key Responsibilities:
Supporting with the production of reports and management information from various sources of information and statistical data for the collation of management presentations.
Undertaking systems administration and providing user support for management information systems as required.
Research of new initiatives or changes to existing products and processes presenting to Senior Managers in an appropriate format.
Support the Operational function with key admin tasks where required.
Support our marketing function with tasks such as email campaigns and liaison with motor's marketing contacts.
Support with functions staff engagement initiatives such as monthly communications, meetings and minute taking.
The successful candidate will possess excellent communication skills and be able to present analysis in a concise manner.
Knowledge of Microsoft Word and Excel is essential.
Contact: In the first instance, please send your CV in confidence to Lucy Davies at lucy@cbcrs.co.uk