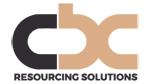 £65,000.
Our client is a global brand and well-respected name in the UK asset finance marketplace. They are growing their hard asset finance sales team and looking to appoint 2 experienced new business development managers to identify and exploit new opportunities particularly within the construction, transportation and manufacturing sectors.
Key Responsibilities:
Develop new relationships with clients in the hard asset markets, including Construction and Manufacturing Equipment.
Pro-actively generate new leads through various channels including client visits, outbound calling, emailing, utilising various social media platforms, personal network, attendance of trade shows etc.
Research, create and follow up a target list for potential new business.
Work closely and with direction of the Sales Manager and collaboratively with the wider team to identify sectors, products, suppliers, manufacturers, and customers to generate new business growth whilst controlling risks.
Conduct sales meetings with prospective new clients.
Responsible for the delivery of sales and product training to drive greater product knowledge and product penetration across the core asset types.
Achieve budgeted sales targets in line with goals and strategy
We are looking for a proven new business developer, with experience of writing business in the hard asset finance sector, ideally with contacts in the specified industry areas.
The role is home based, and location can be flexible, but there will be a requirement for travel Nationally.
Contact: anita@cbcrs.co.uk