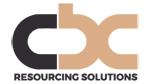 to £40,000 to £45,000 plus bonus and benefits.
Our client is a fast-expanding,substantially backed asset finance business specialising in the provision of a range of funding options into the UK SME and mid-corporate sectors.
As they continue to execute their plan for ambitious growth they are keen to appoint an experienced Customer Services Manager to help build and shape their Customer Services offering. The successful candidate will be expected to help with system changes and process improvements and assist the Payout team during busy periods.
Key Responsibilities:
Be the point of contact for Customer Service escalations from internal teams i.e., sales team or our customers directly.
Daily management of the CS team, conducting frequent 121s, team meetings and annual reviews.
Support the team with personal development, considering on-going training needs and mentoring.
Responsible for team recruitment and training of new starters.
Responsible for on-going training of team and effective roll out of process changes.
Handle / oversee complaints ensuring they are dealt with in a professional and timely manner within regulation, working closely with the Risk & Governance team.
Contribute to the change roadmap, keeping a continuous improvement mindset and encouraging the team to challenge processes.
Involvement in the selection, testing and rollout of any new systems impacting the CS team.
Be a core part of customer surveys, analysing data to define a successful customer journey.
Be involved in the running of monthly Operational Managers meetings to share best practise and encourage cross team collaboration and support.
Ensure queries are handled correctly and in a timely manner.
Confidence to make sound decisions.
Ensure system issues impacting the team are reported accurately and efficiently, working with the Tech team to reach an acceptable resolution.
Produce monthly data when required and analyse trends e.g., complaints.
Ensure that process guides are in place and kept up to date.
Actively contribute ideas to the development of the Customer Service function.
Ensure the smooth running of partnerships from a Customer Service perspective.
Ensure the smooth running of National Customer Service Week (NCSW) for the business.
This is a fantastic opportunity for someone who is looking for their next step up – in the first instance please send your CV in confidence to Lucy Davies at lucy@cbcrs.co.uk