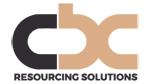 To £55k plus excellent OTE, car and benefits.
Our client is a well-respected name in the UK SME asset finance marketplace.
They are currently looking to appoint an experienced asset finance salesperson, to manage and develop relationships throughout South Wales, specifically within the construction sector.
Business will be developed directly with end user clients, in addition to through dealer and manufacturer connections.
We are looking for self-motivated, driven salespeople with contacts in the construction industry – this ideally will be from another asset finance provider (lender or broker), or alternatively we may consider individuals with experience of capital equipment sales within the construction space.
You will need to have strong communication and negotiation skills, be financially astute, and self-motivated, with a desire to achieve and exceed sales objectives.
Contact: anita@cbcrs.co.uk