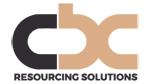 Up to £70k + benefits.
We have an amazing opportunity to join a well established and successful bank within one of the their specialist finance divisions.
Working as part of the team you will have experience in underwriting with a strong knowledge of risk and compliance.
The role will be managing and developing a team within business operations as well as underwriting new transactions. In addition to this you be responsible for monitoring and managing customer debt collections and help to identify key risks within a deal and structure accordingly to mitigate risks.
Ideally you will have a background in credit underwriting, collections and in addition have current or previous experience in team management all within financial services.
Contact: kate@cbcrs.co.uk