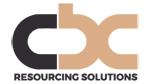 £65,000-£85,000 plus excellent earnings potential.
Our client provides support to UK SMEs and has one of the broadest product offerings to that market.
As the business continues to grow they are looking to attract a highly talented individual to lead an External and Internal Sales team that is dedicated to supporting Manufacturers, Suppliers, and Resellers operating in this highly competitive field.
The successful candidate will be able to demonstrate a proven track record of sales success with specific knowledge of vendor finance and in particular, segments that could include Telco, Catering, and Hospitality and additionally experience of leading a sales team in this environment.
Contact: Please send your CV to graeme@cbcrs.co.uk