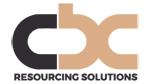 £30,000 to £32,500 per annum plus fantastic bonus and benefits.
Our client is a highly successful bank who have recently launched a digital platform. Due to growth they are looking to recruit a KYC Administrator to their London based team.
You will be a key member of the customer-facing team covering all aspects of how managing the front-facing processes and deliver a market-leading experience. From managing customer onboarding and ID&V processes, to keeping customer data up to date in their CRM, your work will directly contribute to how their customers experience their digital banking offering.
You will be pivotal in both the execution of processes that contribute to the successfully day-to-day management of the Bank, but also in designing and optimising those processes to ensure optimal efficiency and appropriate risk management.
Key Responsibilities:
Execution of customer onboarding processes.
Primary review of KYC documentation for manual exceptions.
ID&V process and data management.
Account closure process execution.
The Candidate:
Well organised and strong attention to detail with a positive approach to challenges.
Strong communicator and enjoy working collaboratively with your core team and wider stakeholders.
This is a fantastic opportunity for someone who would like to pursue a career in KYC.
Contact: In the first instance, please send your CV in confidence to Lucy Davies at lucy@cbcrs.co.uk