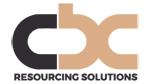 £33,000 to £37,000 per annum plus fantastic bonus and benefits.
Our client is a very successful bank who are going through a tremendous period of growth.
Due to exciting plans they are looking for two Lending Support Officers within their mortgage team. The successful Lending Support Officer will provide consistently high quality administration of their mortgage proposition.
It is a customer facing role, where day to day responsibilities and activities include but are not limited to:
Monitoring and supporting the administration of mortgage applications on an end to end basis (i.e. from application through to drawdown).
Back office administration where tasks are not supported through automation or workflow or where there is real value add in a personal contact.
Document checking and validation to ensure recorded data is substantiated
Liaising with customers, valuers and legal partners alongside internal stakeholders (Underwriting, for example).
This role requires a high degree of accuracy, numeracy, collaborative working and relationship management skills.
Responsibilities will also include:
Case management on an end to end basis.
System updates and validation, as required
Customer engagement – responding to customer queries
Relationship management / issue resolution with valuers and legal partners.
Monitoring of case information data for accuracy and completeness
On-going maintenance of case information data to reflect in life changes.
Ensure efficient liaison with all key stakeholders – Advisors, Underwriting, other Operations team members, Finance, Credit, Legal and Compliance departments.
Follow all relevant bank policies and procedures.
Represent the bank in a professional manner both internally and externally.
Recording, storage and distribution of legal documents.
The successful candidate will be customer focused and numerate.
This is a fantastic opportunity to join a dynamic business during an exciting period of growth.
Contact: In the first instance please send your CV in confidence to lucy@cbcrs.co.uk