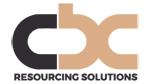 £55,000 - £65,000.
We are recruiting for a long established and highly regarded name in the asset finance marketplace, who are looking to add to their experienced team who specialise in transportation finance.
Funding typically is for LCVs, HGV's, bus & coach and trailers, managing and developing relationships directly with end user customers.
Key Responsibilities:
Sourcing business in a specific territory, by canvassing new customers, proactively contacting existing customers for repeat business, and targeting dealers for referrals.
Maintaining strong relationships with existing customers.
Providing accurate, rapid quotations and providing customers with the relevant information to close the deal.
Preparing new business applications for submission to credit.
Ensure you are operating within company and industry regulatory guidelines.
We are looking for candidates who are experienced sales people, with a proven track record of success within the asset finance market place (transportation experience would be advantageous) – or alternatively those working within commercial vehicle/transportation sales or rental who may be looking to move into the financial services arena.
This is an excellent opportunity to join a market leader, where earnings potential is significant for high performers.
Contact: anita@cbcrs.co.uk