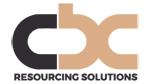 £25,000 - £33,000.
Our client is the UK financial services arm of a blue chip global business. They are recruiting for a number of cash allocation specialists to join their customer accounting team.
Key Responsibilities:
Effectively manage the cash allocation of customer payments, and movement of monies in accordance with guidelines and processes.
To take ownership of both General, and, Agreement Suspense balances, ensuring that monies are allocated / refunded / processed in a timely manner in line with clear KPIs.
Maximise upon revenue opportunities for the company through correct and accurate identification of monies paid to and held by the business.
To support Customer Services and Business-Processing by actioning all back-office functions including, setting up of Direct Debits, settlement requests, restructures of agreements, inter-company money transfers, banking, and resolving all payment queries.
Key Skills:
Knowledge and experience of working with suspense accounts, direct debits, standing orders, allocating payments and processing cheques.
Experience in accounts payable or accounts receivable.
Excellent communication skills, both written and verbal.
In addition you will demonstrate a methodical approach to work and proven ability to multi-task and work to tight deadlines, along with IT skills including working knowledge of Microsoft Word and Excel, and Outlook.
Contact: Email your details to kate@cbcrs.co.uk