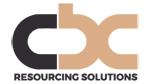 Up to £33,000 (depending on experience) + Excellent Benefits.
Our client is the UK financial services arm of a blue chip global business. They are recruiting for a Payouts Specialist due to the continued growth of the business.
You will be responsible for ensuring the quality of the activation and payment of new agreements.
Key Responsibilities:
Verify document accuracy and activation before payment to customers/introducers.
Building and maintaining strong internal and external relationships.
Ensure high levels of communication.
To be successful in this role you will need to be self motivated, able to prioritise workloads, be enthusiastic with the desire to work for and develop within a large organisation. Ideally you will have experience of customer service/administration within the financial services sector.
Contact: Email your details to kate@cbcrs.co.uk