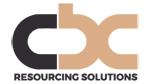 £40,000.
The Client: A specialist bank with a mission to excel in the world of commercial lending and savings. Their journey is marked by ambition, innovation, and a relentless pursuit of excellence. As they expand, they are seeking a dedicated Procurement Specialist to join the team.
As a Procurement Specialist, you will play a pivotal role in the organisation's success. Your responsibilities will include:
Key Responsibilities:
Managing the onboarding process for new suppliers.
Conducting due diligence on potential new suppliers and providing support with risk assessments.
Reviewing supplier contracts to ensure legal compliance.
Negotiating favourable terms with suppliers.
Collaborating with stakeholders to understand their procurement needs.
Maintaining accurate procurement records.
Providing Management Information (MI) related to procurement.
Qualifications:
Experience in procurement and/or supplier management.
Financial services experience is preferred but not essential.
Knowledge of purchasing strategies and procurement law is preferable.
Enthusiasm and excellent communication skills.
A strong desire to develop skills in a procurement or supplier relationship environment.
Benefits:
Competitive salary of up to £40,000 per annum.
30 days of annual leave.
Non-contributory pension plan.
Family private healthcare.
Bonus scheme.
Share awards.
Company Culture: Our client prides itself on having a great company culture, and the office environment reflects this. With a focus on employee well-being and development, they offer a supportive and collaborative atmosphere.
Working Arrangement: This role offers a hybrid working arrangement with three days a week in their vibrant city centre Manchester office.
Contact: Interested candidates are invited to submit their CV to lucy@cbcrs.co.uk